Solar Inverter Installation
Feed-in tariffs are falling all the time, which is why it's a good idea to use as much of your self-generated electricity yourself. It makes sense to choose an inverter that will provide you with the highest levels of safety, reliability and intelligent energy management.
We provide home and business owners access to highly efficient and industry leading inverter technology leveraging our long term technology partners Sungrow and Fronius. Designed to be flexible and easy to install, these quality products, when partnered with our post installation customer service, offer you reliability and peace of mind.

what is a solar inverter?
Solar panels capture and generate electricity from the energy radiated by the sun in Direct Current (DC) form. Appliances in the household (or business) fed by the utility grid use 240V Alternating Current (AC).
A solar inverter 'inverts' one type of power to the other, protecting your appliances and grid connection in the process.
how does a solar inverter work?
A solar inverter is an appliance, about the size of a small medicine cabinet, commonly installed in an out of the way location such as a garage, carport or basement. Sometimes it makes sense to position the inverter close to the metre box.
Input feeds are run from the solar panel system on the roof to the inverter. An output feed is connected to the meter box where it can be separated into power needed inside the household, and excess energy that can be sold to utility companies.
Some inverters can be powered from the solar PV system, meaning they can continue to run in extended blackout situations.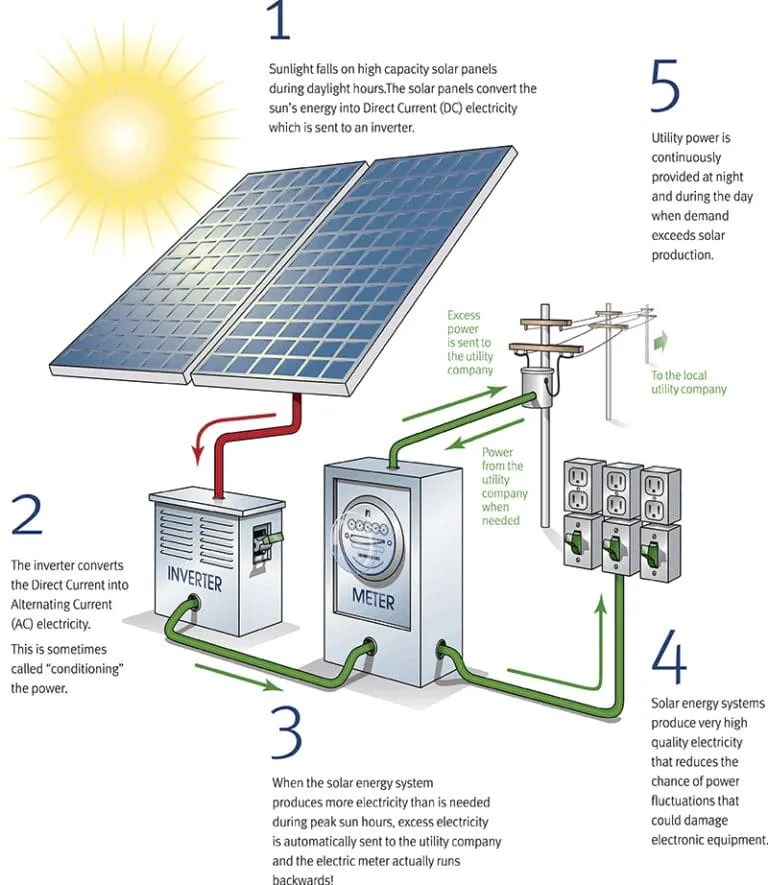 Electricity prices are on the rise worldwide. In many countries, the average purchased kilowatt hour already costs more than twice as much as a kilowatt hour of solar power from your own roof.
The solar inverter converts direct current into alternating current and is what makes the energy generated by your PV system usable.
Our inverters offer many safety features – inbuilt cooling, surge arresters and residual current protection – and in a worst-case scenario, the inverter can disconnect the system from the grid.
Our inverters offer the ability to monitor daily power usage via smart apps and smartphones., offering you the highest level of intelligent energy management.
Some solar inverters have the ability to draw power through backup batteries, while others can draw power directly from the PV system when the grid is down.
Supplying industry leading technology
With decades of experience, we've come to learn which solar inverter technologies are right for Australian conditions – those that maintain their efficiency and their longevity battling our harsh conditions.
We've established partnerships with premiere manufactures, leaders in the solar cell and panel technology field. These are the partners who stand behind their products, offering lengthy product lifespans and trusted warranties.
As solar pioneers with more than 75 years of experience, Fronius are fostering the energy revolution. Their industry leading solar inverters, manufactured in Austria under strict quality guidelines, ensure electricity from photovoltaic systems can be used particularly efficiently.
The intelligent Fronius inverters, combined with the free Fronius Solar web monitoring tool, allows you can keep an eye on your energy yield and consumption at all times and get the most out of your photovoltaic system.  
With a Fronius photovoltaic system, you lay the foundation for a sustainable and cost-effective energy supply.
Sungrow is a leader in the research and development of solar inverters with a broad product portfolio offering PV inverter solutions and energy storage systems for utility-scale, commercial, and residential applications.
Sungrow offers one of the broadest portfolios of residential inverters currently on the market, ranging from 2kW to 20kW, suitable for all mainstream residential rooftops across Australia.
Talk to a solar inverter expert today
If you're a business or homeowner considering the addition of solar panels, or solar inverters to your home or workplace, consider SuperGreen Solutions first. We're your local, one stop energy efficient product store. Compare our products online or talk to one of our trained Energy Efficient Specialists at one of our dedicated showrooms today.